Expert Fireplace Rebuilds & Renovations
Our forebears developed a process of building fireplaces years back, and while it often achieved beautiful results (which we still enjoy looking at in historic homes around Upstate South Carolina), the old approach didn't produce the most efficient heating units. Many fireplaces in homes today are nearly unchanged from the ones built hundreds of years ago. They're drafty, inefficient and will generally raise your heating bill by allowing more heat to leave your home than they even produce. The typical American fireplace makes for a great entertainment device, but can be seriously lacking as an economical heat source. Worse, typical fireplace construction includes a number of flaws that are potentially hazardous.
While it's true they don't make most things like they used to, that idiom goes out the window when it comes to fireplaces. With fireplaces, modern construction is a good thing! Modern technology allows us to build and install fireplaces that work cleanly and efficiently so that homeowners can enjoy them without worrying about safety. If you have an old fireplace that isn't functioning the way it should or could, Chim Cheree's technicians can renovate it so that it looks beautiful and works as efficiently and as safely as possible.
Whether you're looking to renovate an existing fireplace or you're planning on building a new home, we can build, rebuild or install a modern, efficient fireplace that lets you enjoy entertaining without wasting energy. Let us bring your fireplace into the 21st century.
Chim Cheree, The Chimney Specialists – We Specialize In All Kinds Of Renovation And Rebuilding Work
With 35 years of experience, you can count on us for all your renovation and rebuilding needs.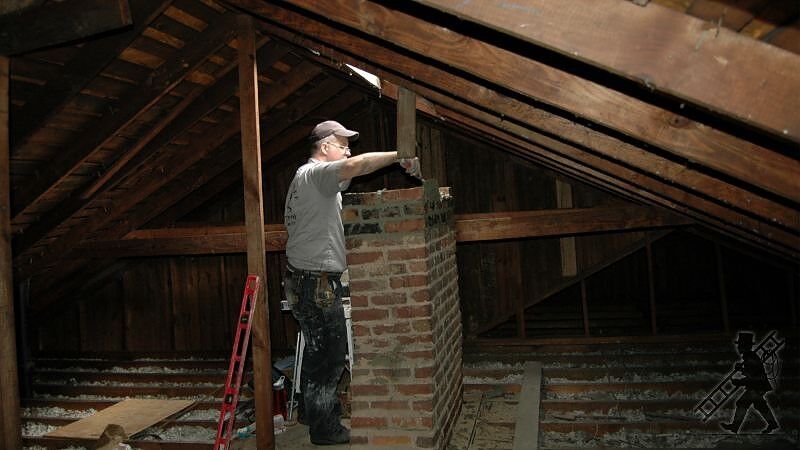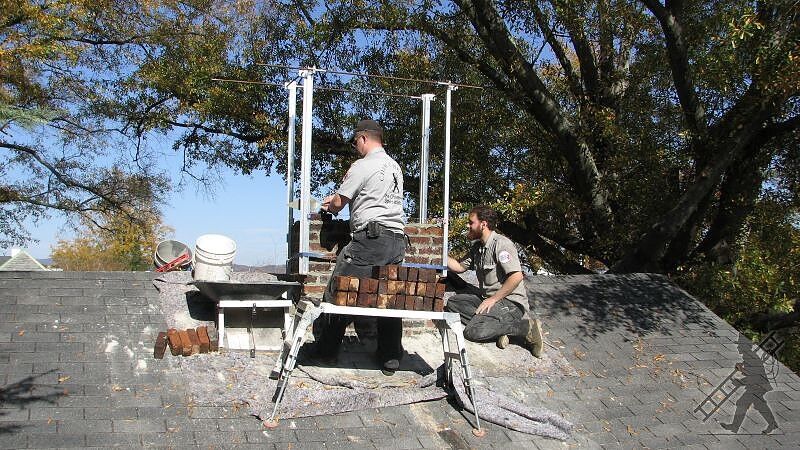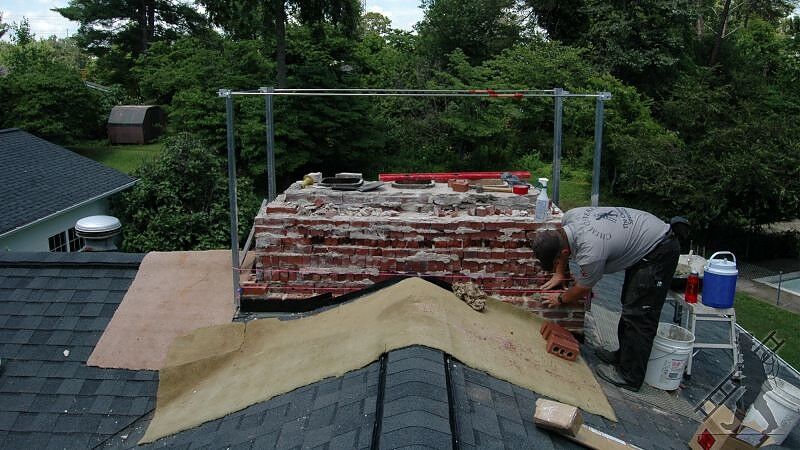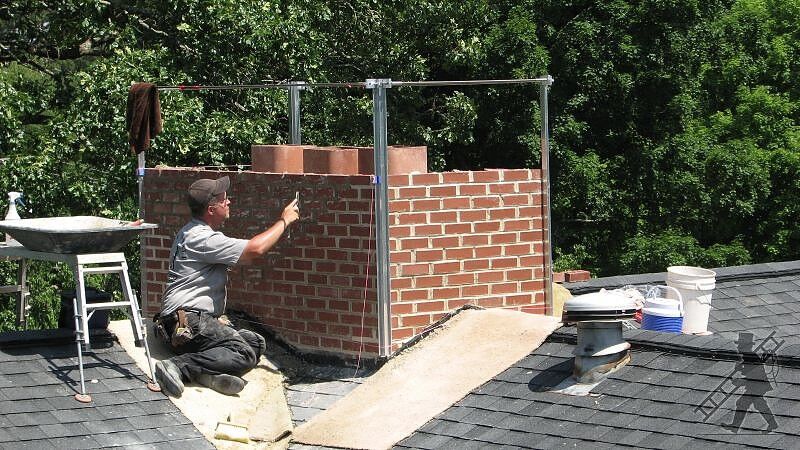 We rebuild as much of the chimney as needed
working on chimney on roof
A concrete slab to terminate a chimney
Rebuilt exterior of chimney

Firebox
Your firebox, being in closest proximity to the fire itself, can start to degrade over time. But don't worry - we can build a brand new masonry firebox that matches your specific tastes, or recommend and install a factory-built unit that can also offer great efficiency and years of worry-free enjoyment. For more information on fireboxes, click here.
Masonry Repairs
Corrosive gases and water can take their toll on your fireplace's masonry over time, particularly around the mortar joints. The detailed work of removing and repairing damaged mortar joints (tuckpointing) takes an expert hand in order for the masonry to remain structurally sound and visually cohesive. Chim Cheree, The Chimney Specialists boasts more than 35 years of experience with tuckpointing work, and any other kind of fireplace and chimney repairs that can arise -- up to and including full chimney rebuilds. If you'd like to know more about masonry repairs, click here.
Chim Cheree, The Chimney Specialists can handle all of your fireplace rebuild and renovation needs. Call us at 864-895-4204, or use our online scheduling form, today!
You may not realize it, but clogged dryer vents create a real and dangerous fire hazard. Fortunately, we are experienced and fully qualified to clean out dryer vents, so just ask us about scheduling this home maintenance service today.