Repairing Leaky Chimneys
Water is a tricky enemy to battle against -- it's relentless, and if introduced to even the smallest area of weakness, it will quickly and thoroughly take over. In our 35+ years of working on chimney systems in upstate South Carolina, we've found that water damage is the most common chimney problem. And that makes sense, since so many chimneys are left defenseless against the elements.
If you've found that water is getting into your system, or you're noticing signs of water damage in or around your chimney, give Chim Cheree, The Chimney Specialists a call. With decades of experience fixing every kind of leak imaginable, we're not about to let a leaky chimney dampen your spirits.
Common Masonry Chimney Leaks
One of the most frustrating things about chimney leaks is that they can spring up from many different places in your system -- sometimes several at once. It takes experience and well-honed instincts to properly find and repair leaks. But there are some common places in your masonry chimney system to check for leaks first:
Chimney Crowns
The crown is located at the top of the flue and is designed to help direct water away from the system. But cracked crowns are common, and cracks allow water to quickly penetrate and further damage your chimney system. At Chim Cheree, we repair crowns in several different ways, depending on the extent of the damage. Crowns with less extensive cracks can be repaired with CrownCoat elastomeric sealant, which is a less expensive, but less durable method. More extensive damage is best repaired by pouring a new concrete crown. Either of these methods, combined with ChimneySaver water repellent, can markedly minimize water penetration in a masonry chimney. For more information on waterproofing with ChimneySaver click here. (Click on the images below to see a larger version and read more about our chimney crown repair work.)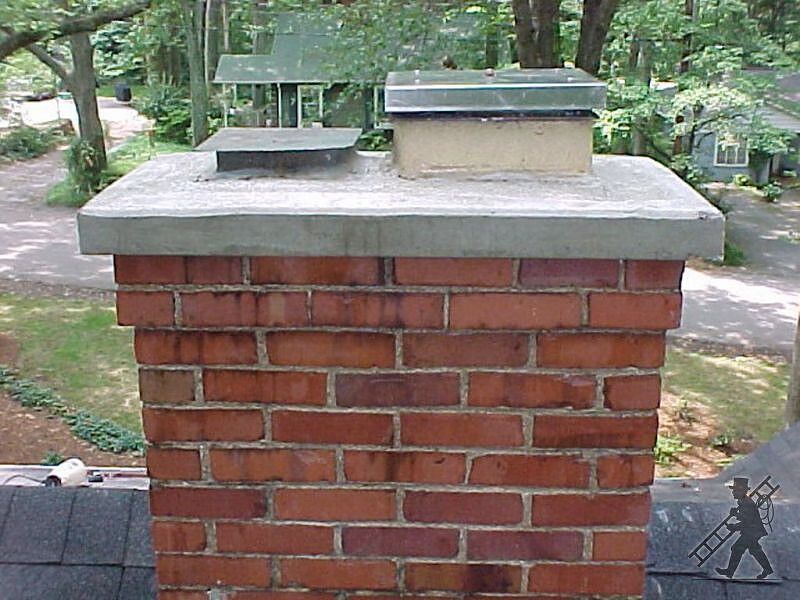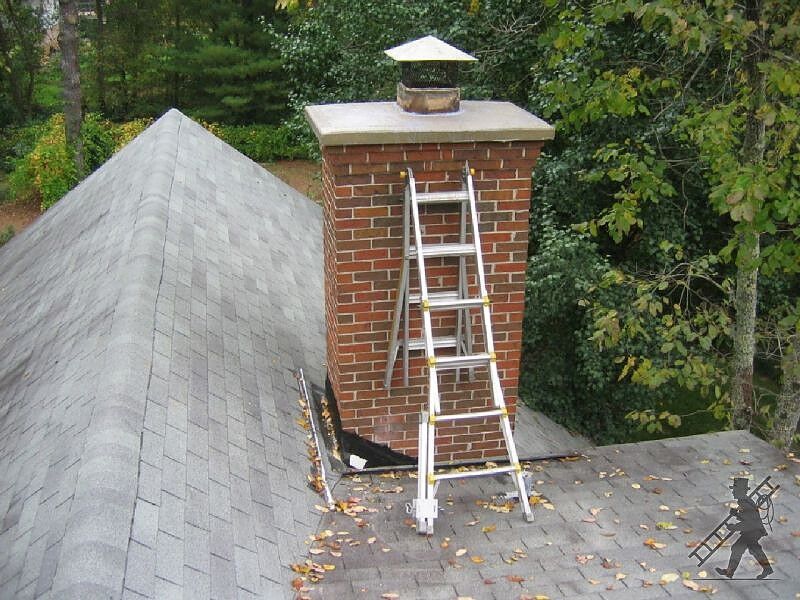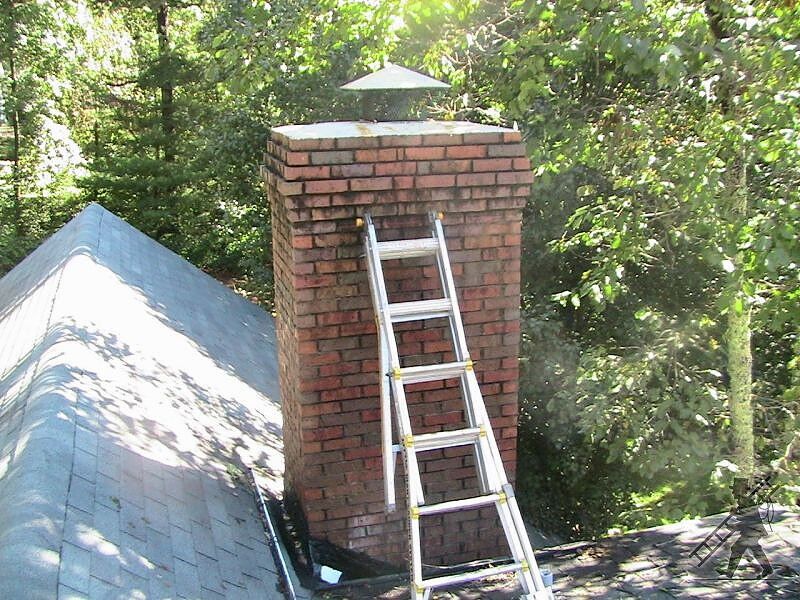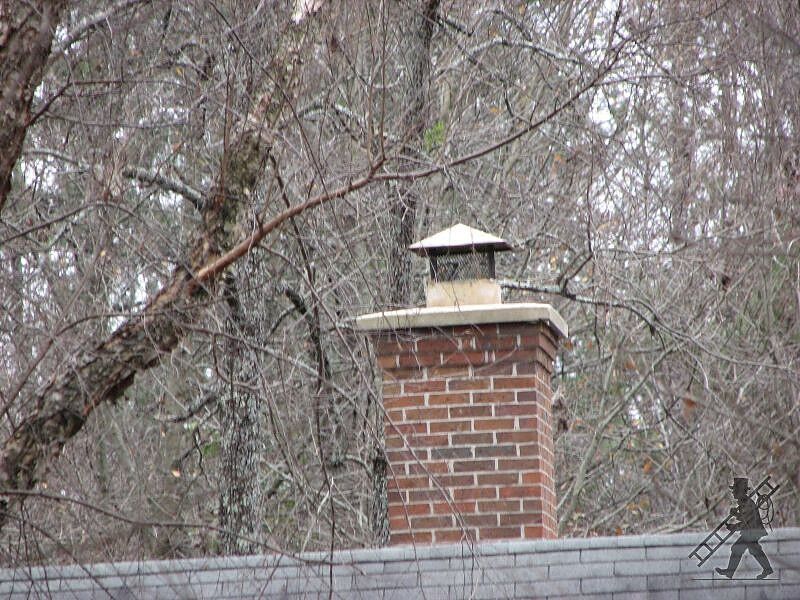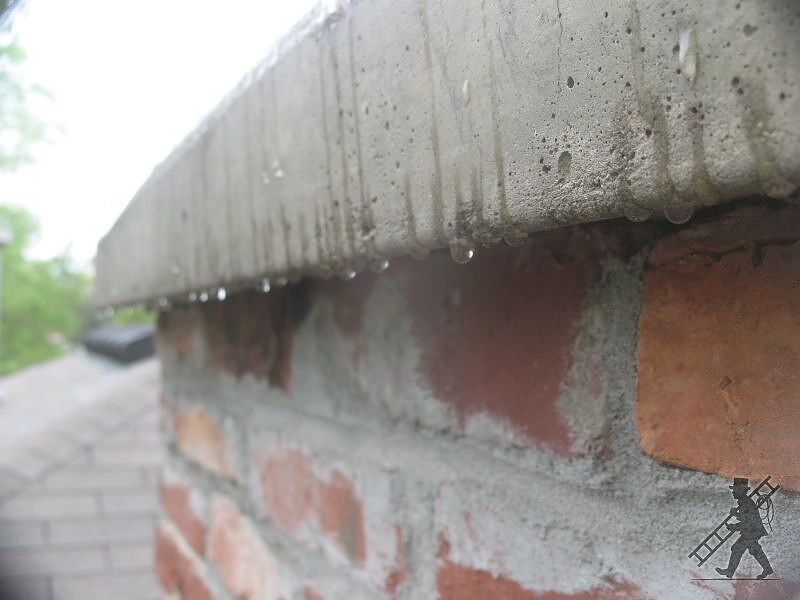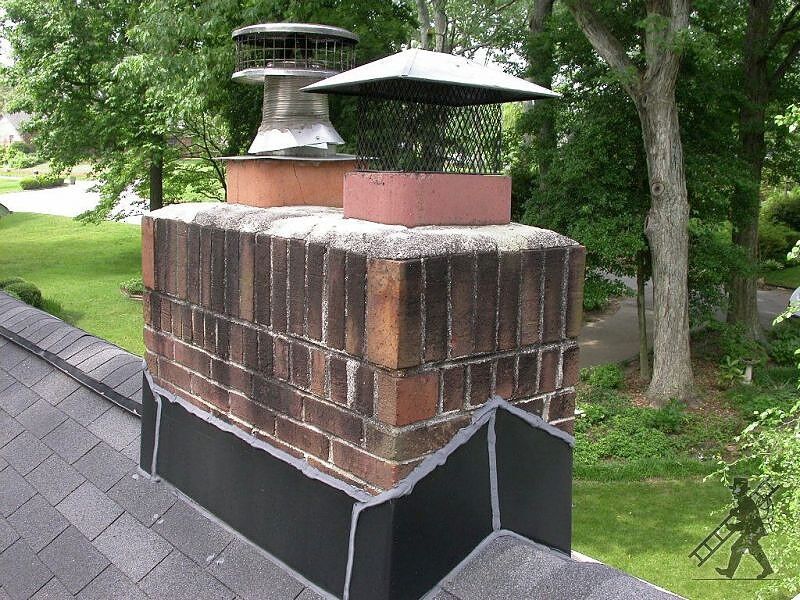 Chimney Crown with Ladder
Chimney Crown with Ladder
Chimney that has been Waterproofed
Drip Edge on Chimney Crown
Chimney Caps
The cap at the very top of your chimney helps to keep out rain, animals and debris. If it's missing or damaged, leaks will often follow.

Chimney flashing
Flashing protects your chimney, roof and home where the chimney meets the roofline. If parts of the flashing tear or come off, or if the caulking that seals some of its edges comes loose, leaks can occur. Flashing repair is detailed, custom work, and should be trusted to the professionals. If your flashing needs refreshing, Chim Cheree can help.
Common Problems with Manufactured (Prefabricated) Chimneys
Manufactured chimneys have different water penetration problems, but leaks in these chimneys, like masonry chimneys, are often caused by improper installation and poor maintenance.
Manufactured fireplaces vent through metal chimneys -- essentially pipes, which are enclosed in a wooden chase and finished to match the home (with siding) or to look more like a masonry chimney (with brick or stone veneer). A metal chase cover will be installed at the top to keep water from entering it. Unfortunately, many factory-built chimneys are built with cheaper, less durable materials, and the metal chase covers are rarely supported properly or made of corrosion-resistant metal. We routinely see those chase covers rust and leak, between five and fifteen years after installation. Replacing an improper chase cover is much less expensive than replacing the entire fireplace system after it rusts out. Chim Cheree technicians can recommend and install beautiful, durable chase covers that provide much better protection.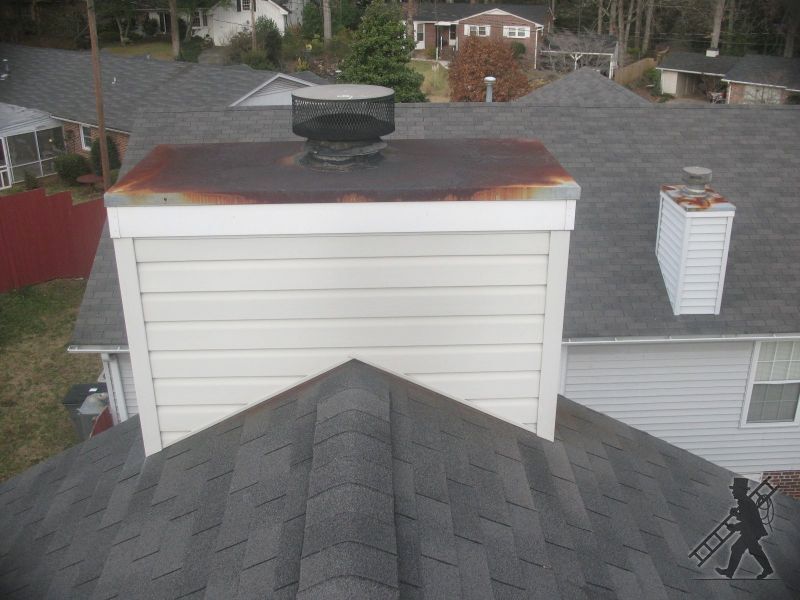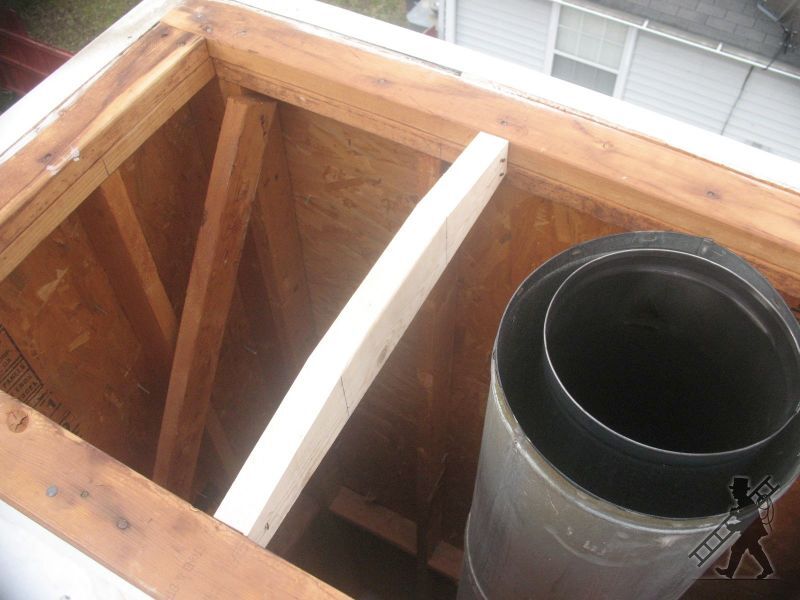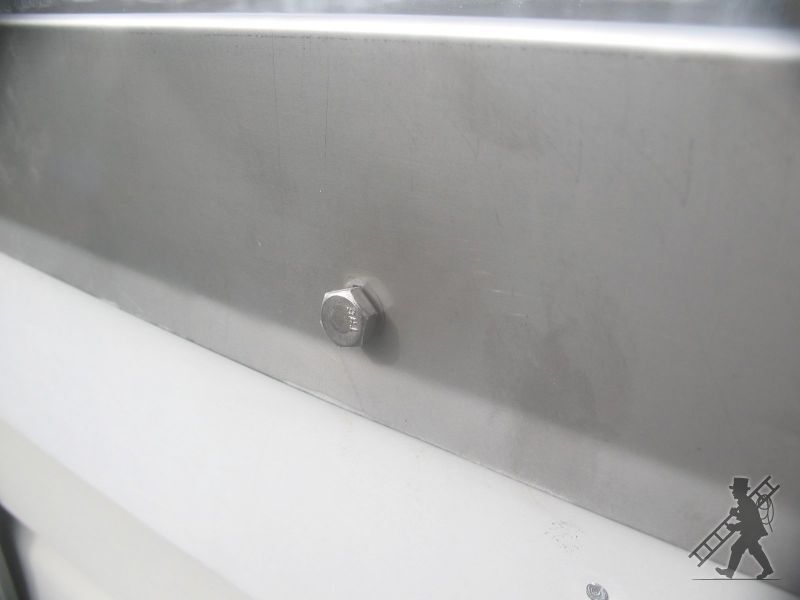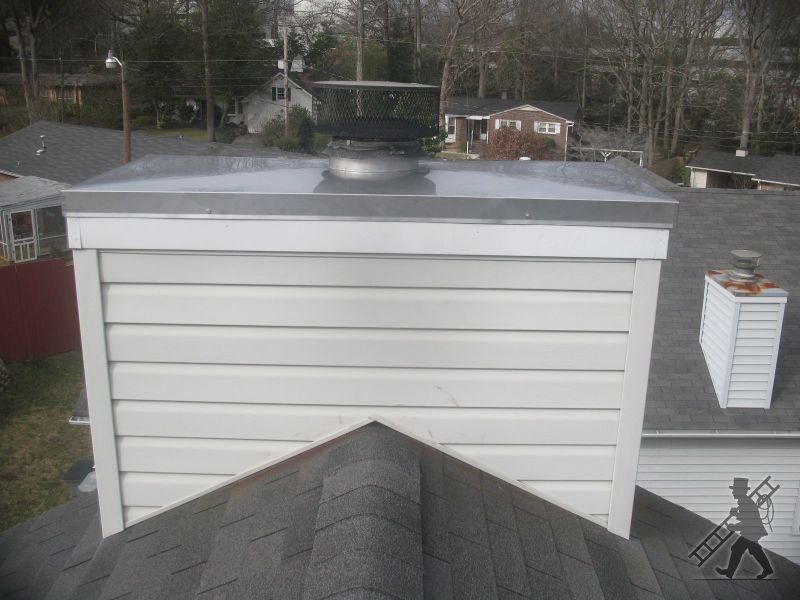 Chimney without Chase Cover
At the first sign of a leaky chimney, contact Chim Cheree, The Chimney Specialists, at 864-895-4204 or click
here
to schedule your appointment online!
There are many reasons why your chimney may need relining. Chim Cheree can do a thorough inspection and advise you about whether you need this chimney service for your fireplace system, so give us a call.