As winter comes to an end, it is a good time to evaluate your home's heating system. If you need to make any changes to increase your energy efficiency and decrease your utility bills, then it's time to consider a gas fireplace. With traditional masonry fireplace, you are not heating your home as efficiently. At Chim Cheree The Chimney Specialists, we can help you save energy and money with our gas fireplaces.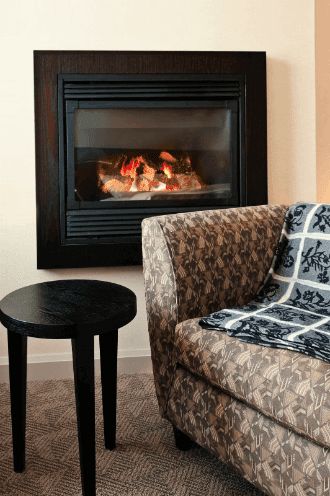 For over 40 years, we have been providing the Upstate South Carolina area with superior comprehensive chimney and fireplace maintenance, repair, and installation. Our professionals have been trained and certified by the Chimney Safety Institute of America (CSIA) and the National Fireplace Institute (NFI), We are also proud to carry hearth products from trusted and well-known companies. When it comes to gas fireplaces, our selections are from the best on the market, Regency and Valor. We would like to tell you why you should choose them too.
REGENCY
Since 1979, Regency Fireplace Products has grown from one employee, founder Robert Little, in a garage in the Vancouver area to a major manufacturing company of over 300 employees. They supply more than 2,000 retailers around the world. They only use the finest materials to build every fireplace product, and they are equally committed to providing quality customer service with a team of dedicated tech support professionals.
No matter what your decoration looks like in your home, Chim Cheree The Chimney Specialists knows the perfect Regency gas fireplace for you. If you are looking for a fireplace to customize your taste, then you should check out our recently introduced City Series. It gives you the creative freedom to choose from a variety of finishing materials for a clean line gas fireplace.
VALOR
Known for its radiant heat technology, Valor Fireplaces has been setting standards for excellence in gas fireplace efficiency, comfort, and design since 1890. After installing a Valor fireplace in your home, you will be able to implement zone heating and reduce the use of your air furnace. This economical and energy efficient way of heating your home will provide cozy warmth without costing you more money. In fact, you will notice a lower utility bill soon after installation.
Investing in a gas fireplace from Regency or Valor is a smart way to increase energy efficiency and lower heating costs in your home. Contact us today at Chim Cheree The Chimney Specialists to learn more about our gas fireplace and professional installation.